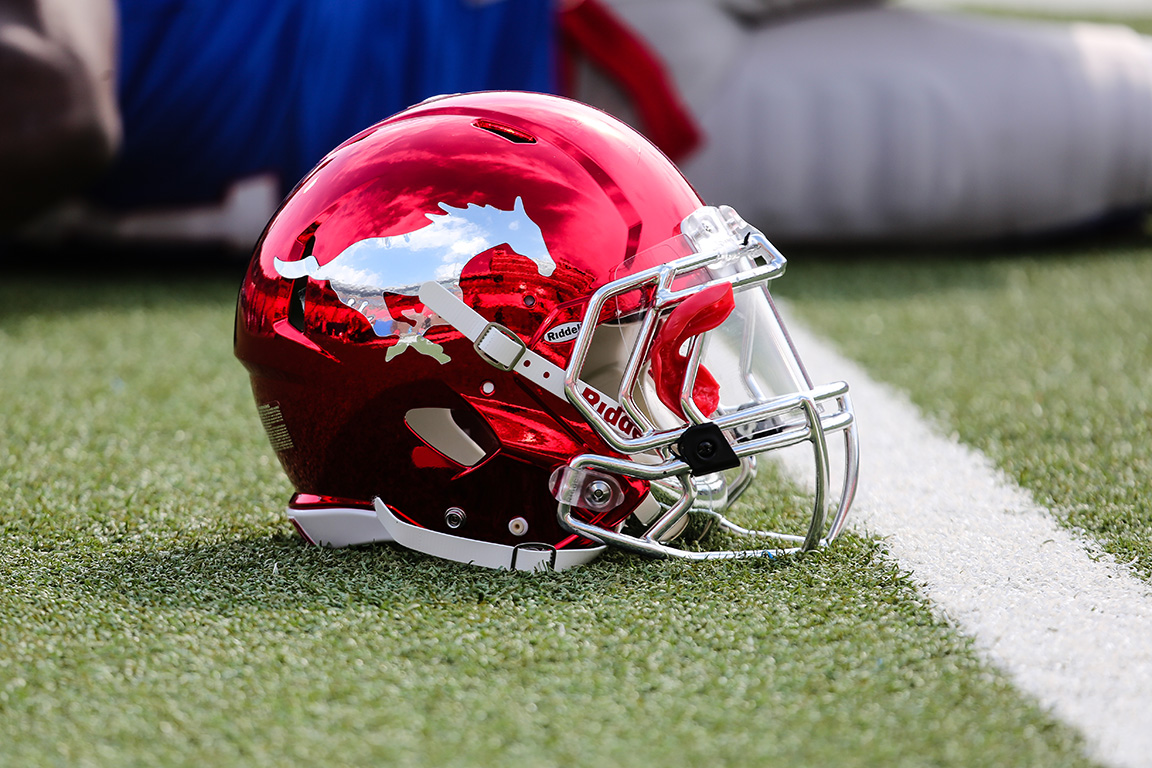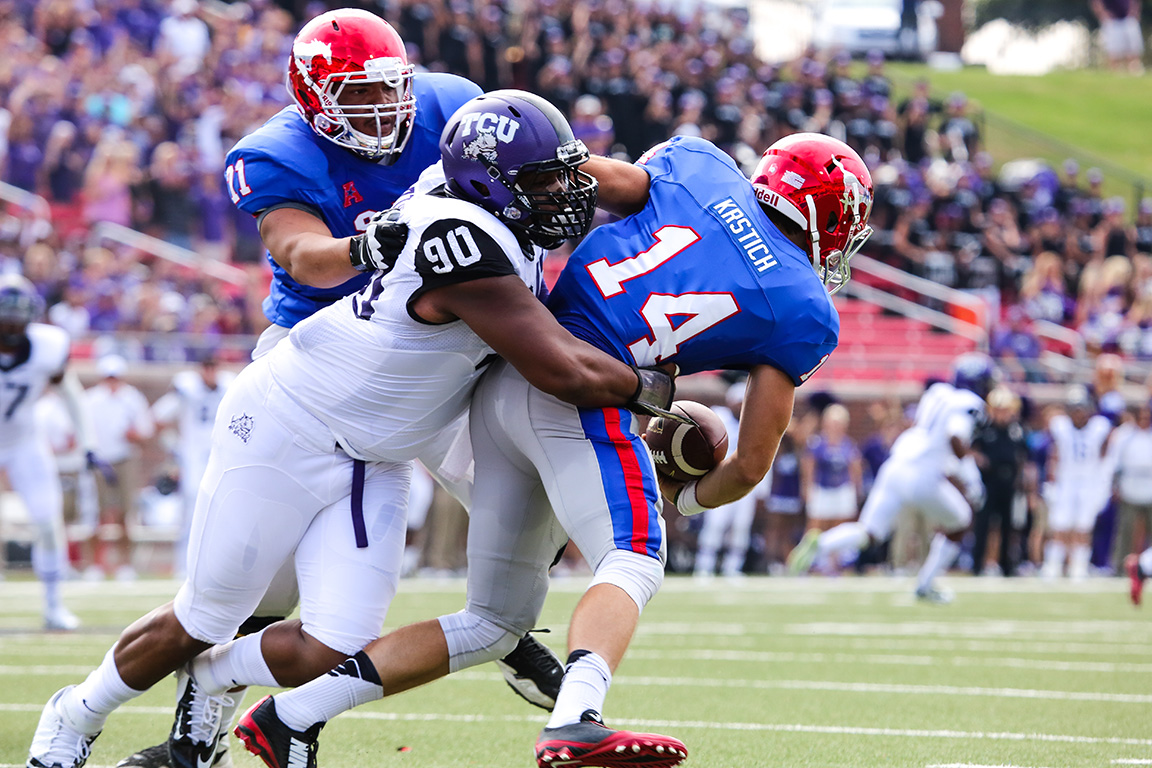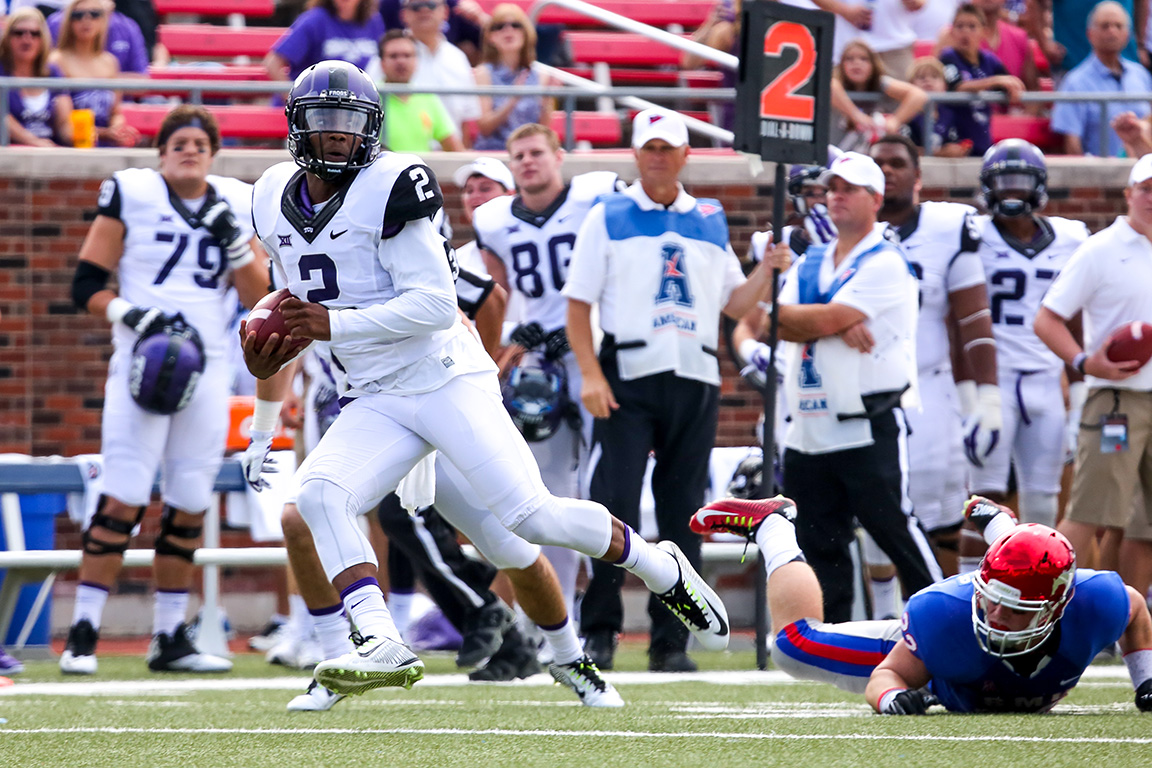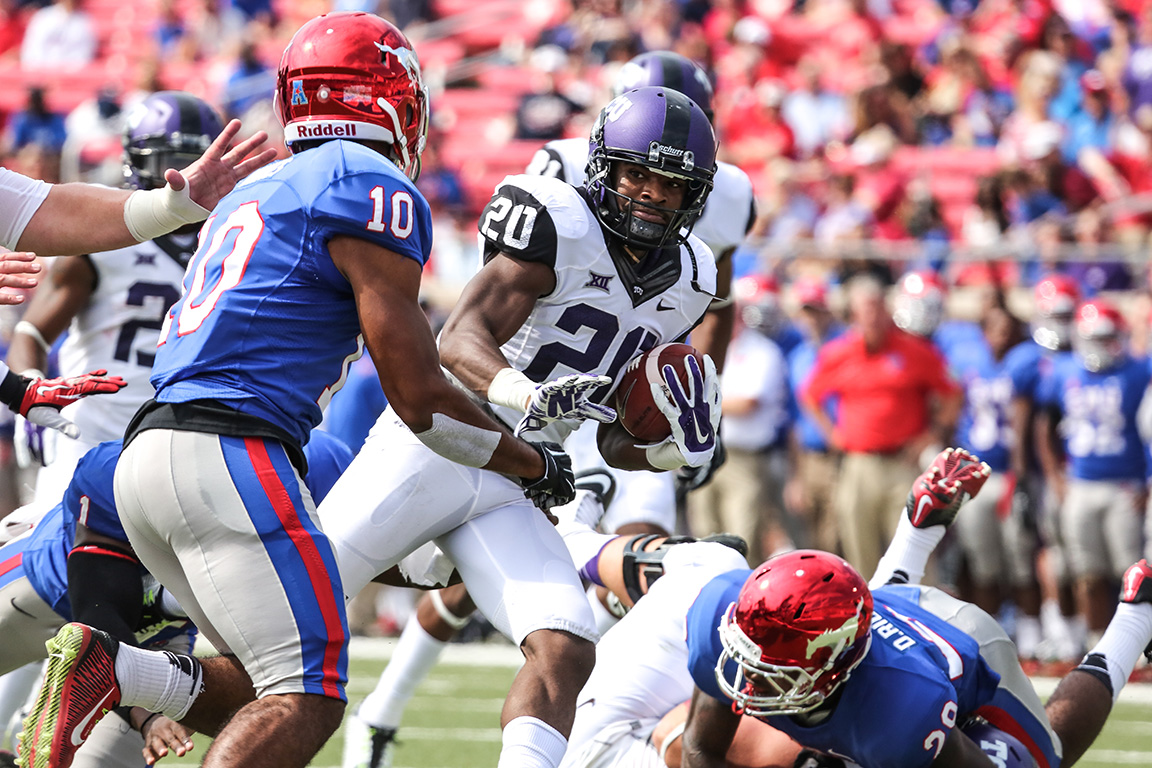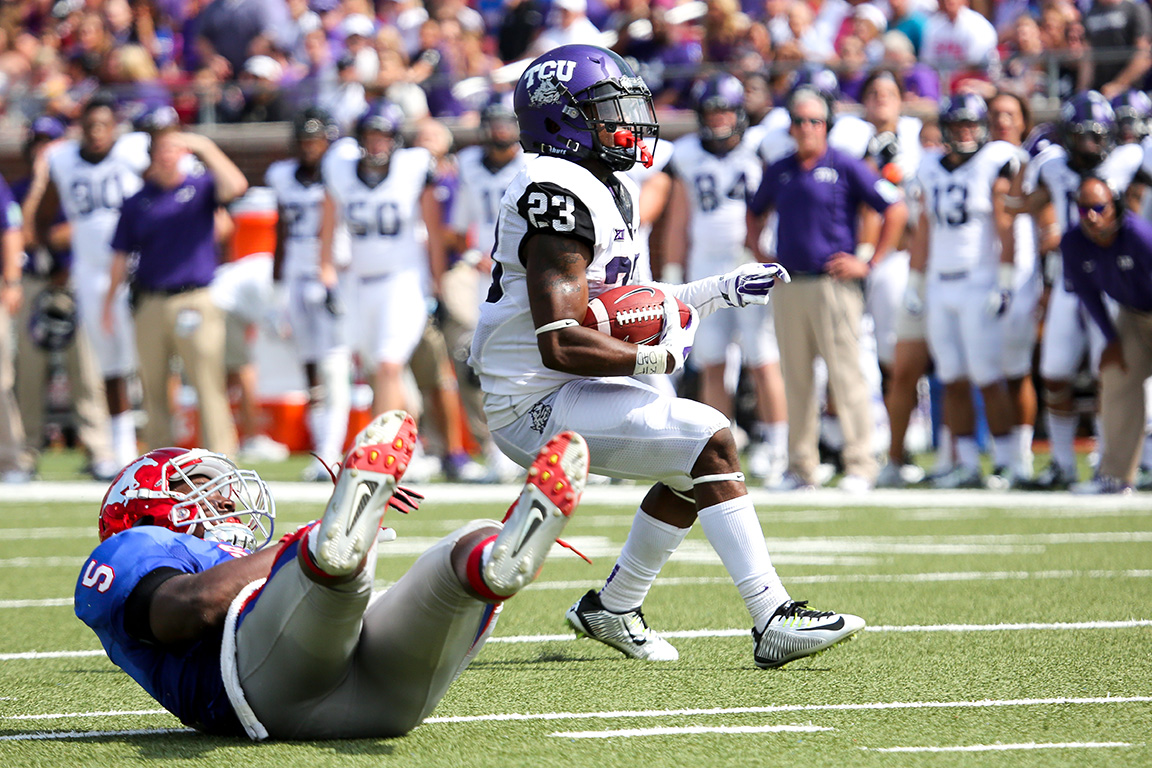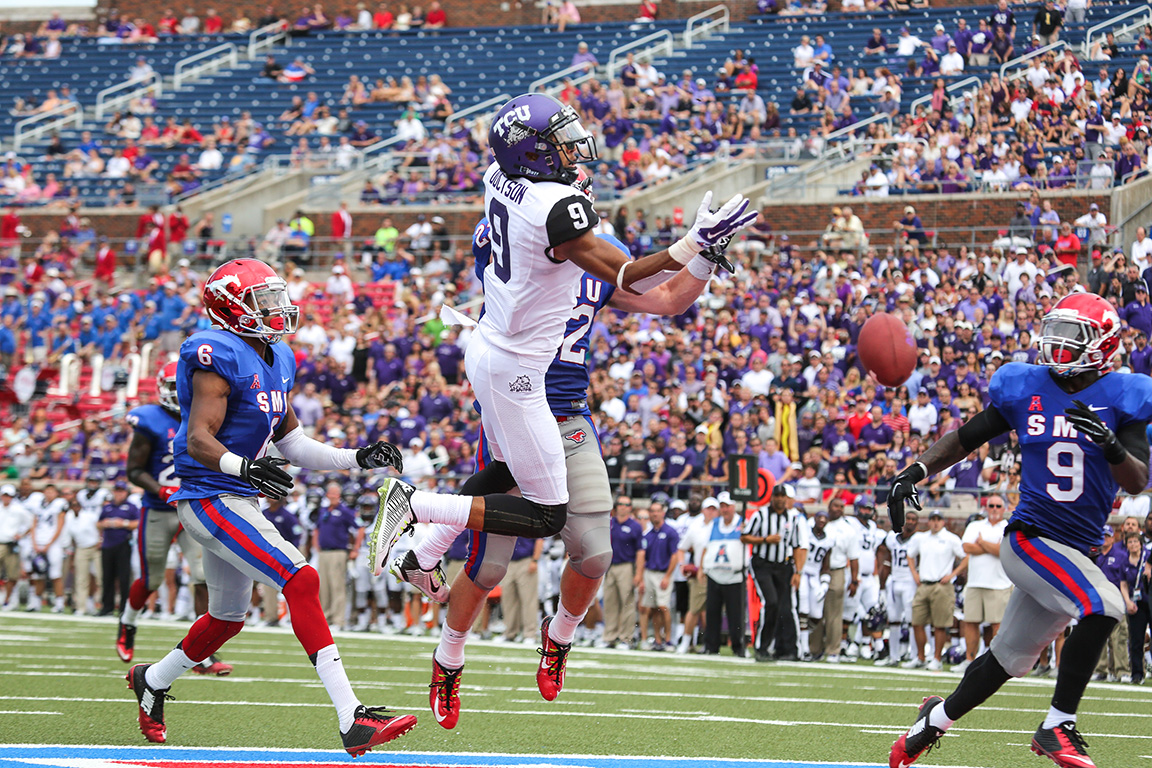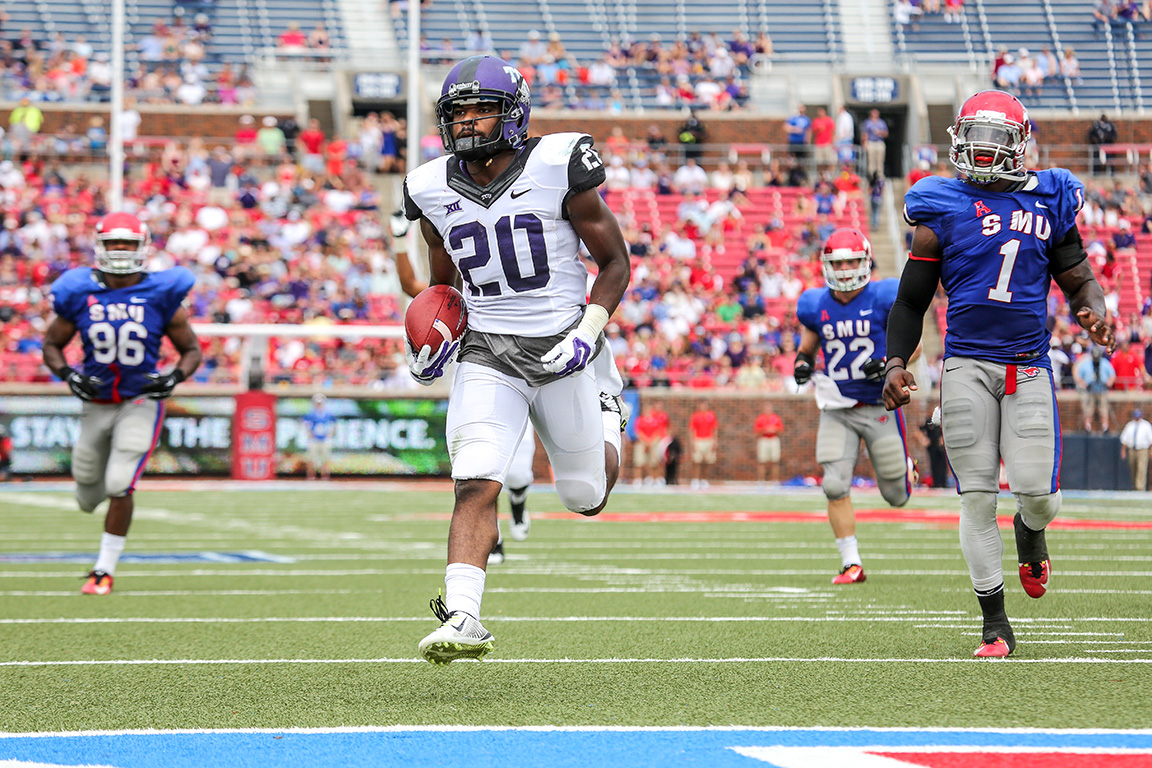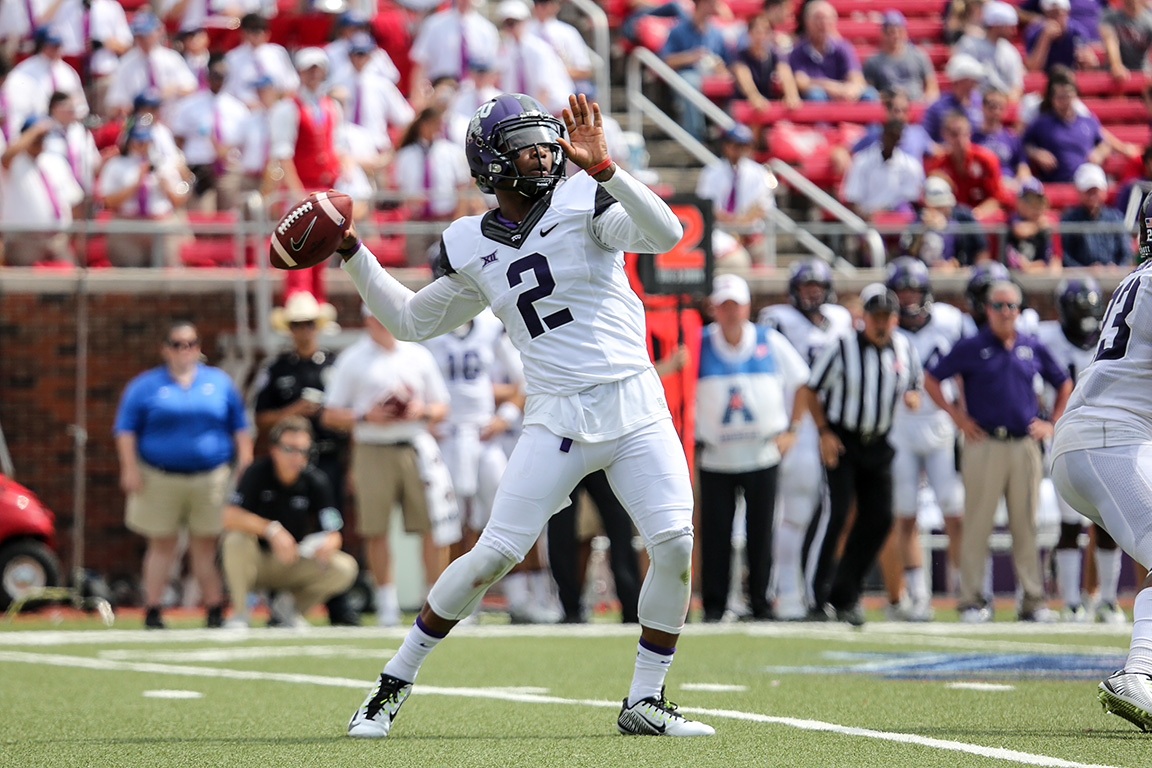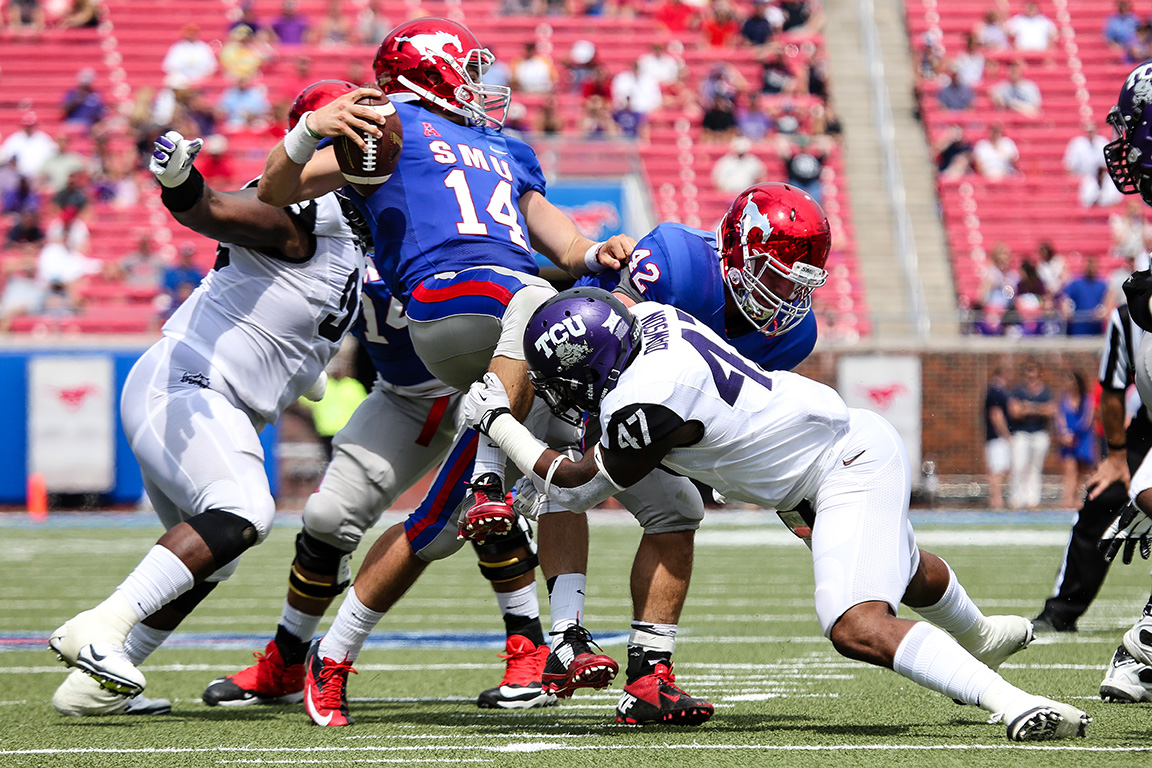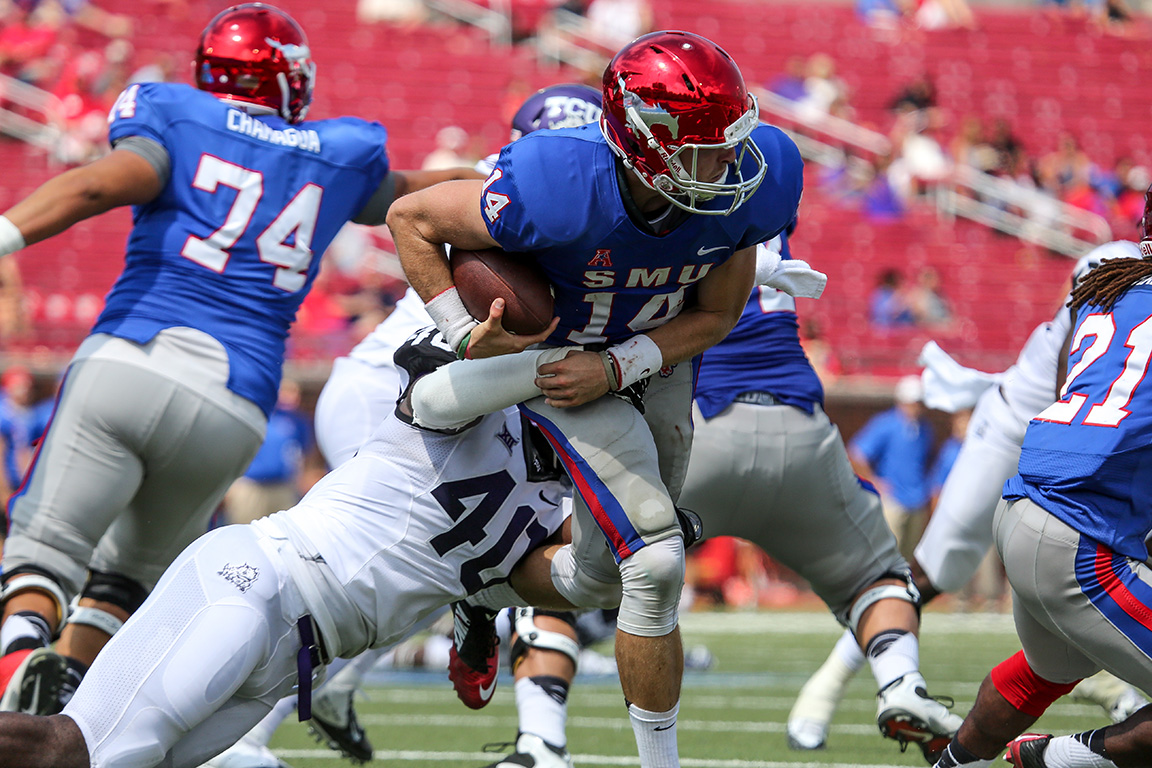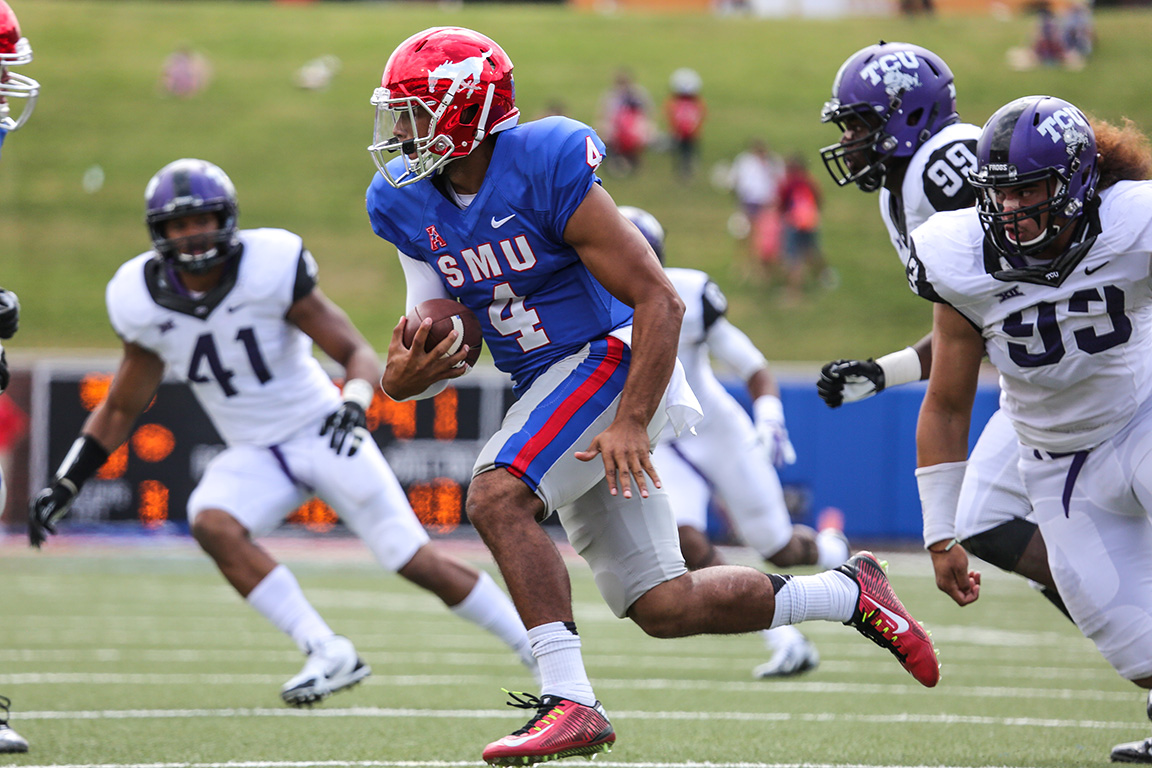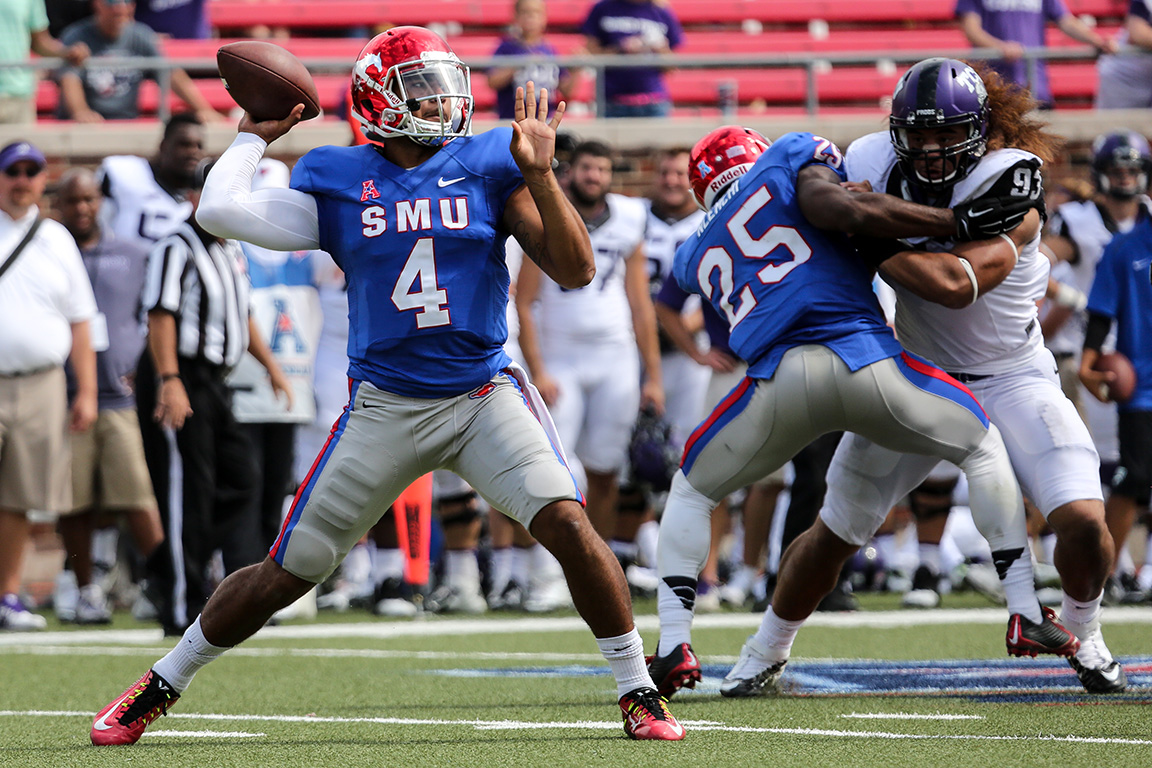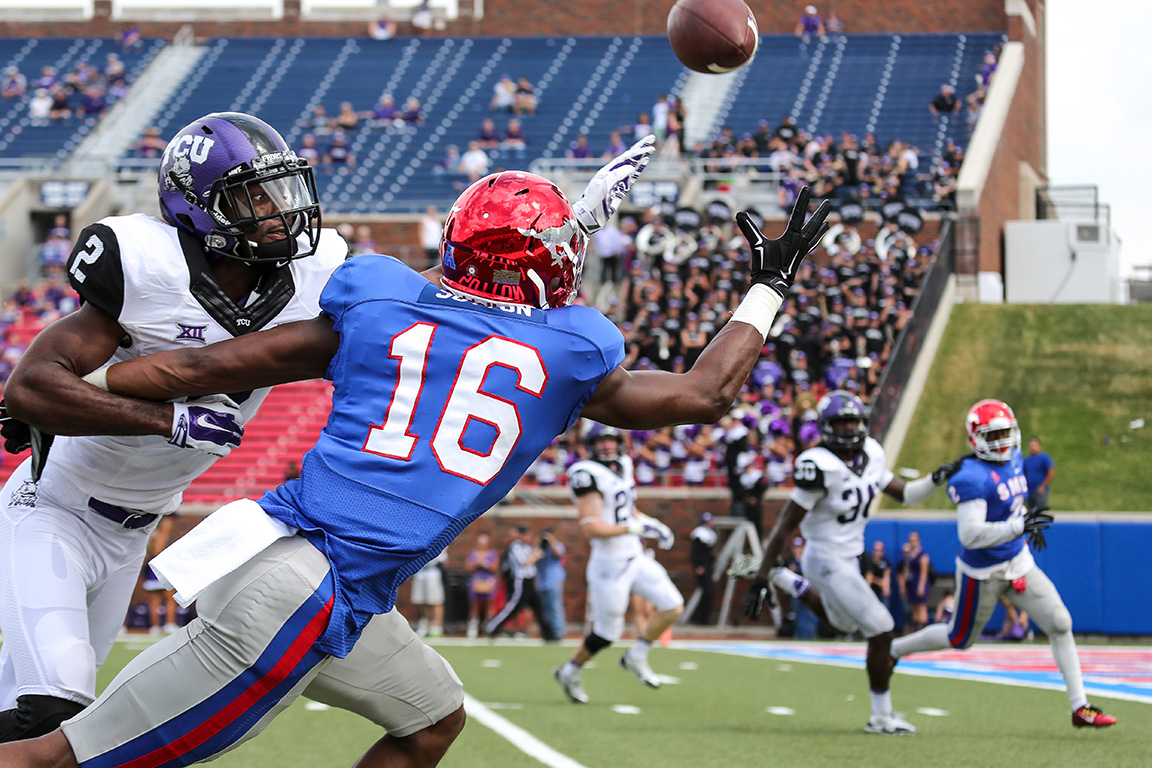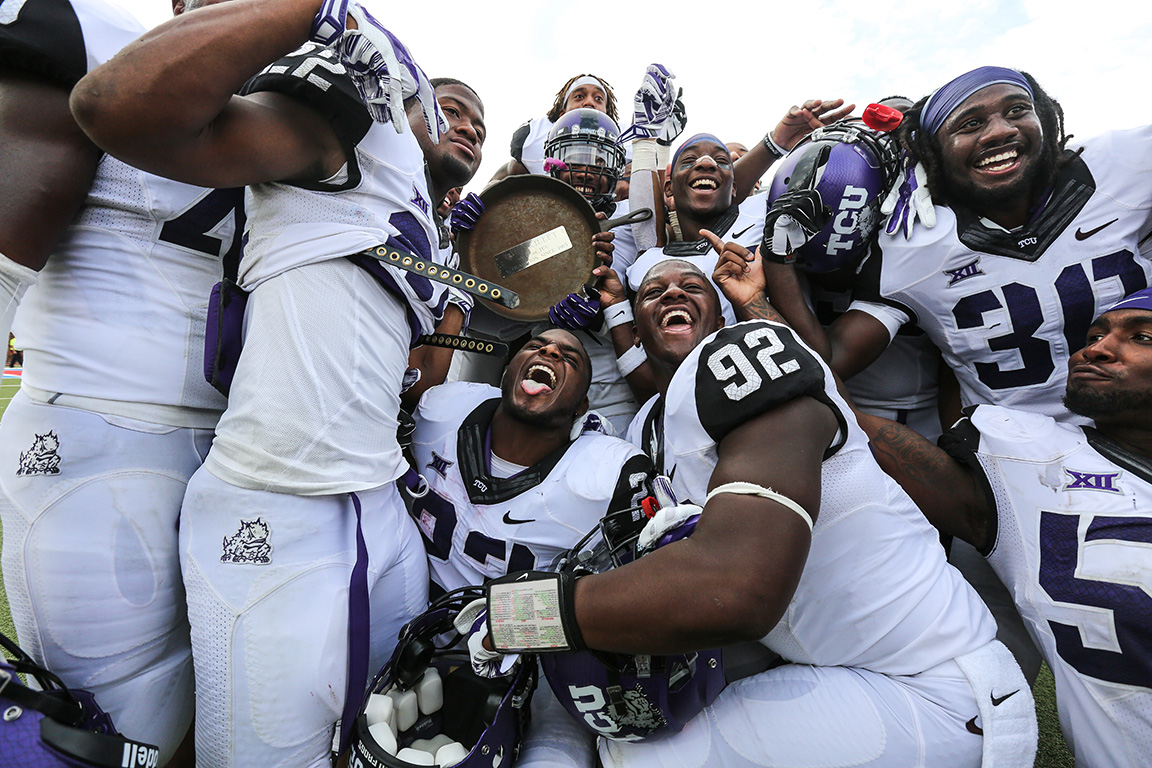 This weekend I shot the Battle For The Iron Skillet, the annual meeting between Dallas-Fort Worth rivals SMU and TCU. As is the case with every event I shoot my aim is to allow the photos to tell the story.
But with this quest I'm consistently looking for lots of variety and action shots. Looking at my football photos from the past year I have far too many shots of quarterbacks in the pocket and ball carriers getting up after a tackle. Essentially I missed the play because I was too focused on following the ball but usually end up reacting to a throw too slowly and ended up missing the catch and or tackle.
This year, I've made it a point to focus less on the quarterback and predict the action more. This method has led to greater action shots. Like a middle linebacker I'm reacting to the movements of the guards to determine if it's a run or pass play. After that I take my best guess as to where the action will be. I'm still struggling to track a football in the air and snag a photo of a receiver leaping for the catch, but that's next on my agenda. I also want to start capturing the physicality of football. Not necessarily big hits, but the physical interaction between a guard and a defensive tackle or fullback and a linebacker.